How To Convert Email into an SMS Opted In Database
How To Convert Email into an SMS Opted In Database
As we near 2019, we come to realize how technology has impacted companies and their marketing strategies. Companies have developed different marketing tactics to promote themselves and generate some traffic towards their organization. But there is still a wide range of strategies marketers can explore that will give them a positive ROI.
One of the most popular methods of marketing used today is Email marketing. Email marketing has an array of benefits.
But as technology keeps on developing, so do consumers.  So companies have to adapt to these changes accordingly in order to continue advertising to their audience. What happens when your audience stops converting on your email campaigns or you see a negative trend in open & click through rates? 
Email Marketing Benefits:
Brand awareness
Easy to Start
Easy to Measure
Boost Sales
Increase Web Traffic
Unsubscribe rates start going up, ROI goes down and your database slowly starts to diminish. All are red flags that marketers want to stay away from.
One strategy companies can do is to convert their email database into SMS opt in. More and more, we see consumers using their mobile phones for all kinds of usages. They aren't just to make phone calls now, we make purchases, check bank accounts, surf the web, and yes, even check emails.
There's a simple strategy you can use to convert your email data to SMS data, and start maximizing from your data.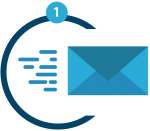 Send an email campaign asking consumers to opt-in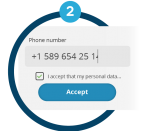 Consumers give written consent to receive SMS marketing message from you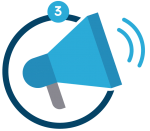 Now that you converted your email contact list into SMS opt-ins, you can create strategic campaigns based on your email campaign results. Send an SMS to users who viewed a specific product or service from your email campaign to increase conversion rates. Our latest blog, "How To Send SMS Re-targeting Campaigns" shows some re-targeting strategies with SMS.
Understand your data is key. Knowing what to send, to who is critical for your marketing campaigns.Converting your email data will help clean your CRM list and understand which users fall further down the conversion funnel. Users that have opt-ed in to receive an SMS message should be considered warmer leads to advertise to on your future campaigns. These users have a higher lifetime value score and are more engaged with your brand.
There are a variety of methods you can use to grow your mobile opt-ins with SMS. You must entice customers to opt-in, give them a reason to receive SMS messages from you.
Best Practices
Too often, consumers are worried about inputting their contact information. Mainly because they do not want their information to be sold across different companies and organizations. It's a scary though thinking your sensitive information can be flying across different organizations.
When users are opting-in, give them a quick and clear explanation of what the intended use of their data is. For example: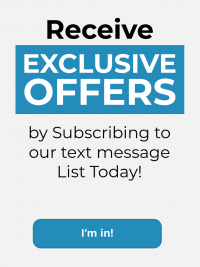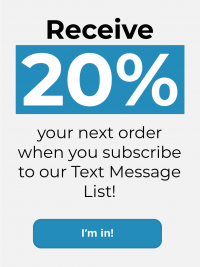 Consumers want to understand where their sensitive information is going without having to read pages of Terms & Conditions. No consumer is going to sit and them, so they might just leave without ever opting-in. By clearly explaining the use of their data, consumers will have the peace of mind knowing where their data is and that its handled by a professional organization.

SMS is the future of marketing with endless possibilities to help marketers communicate with their customers. With many added features, Go4Clients offers easy to use technology to use today. Connect with Go4Clients to start converting your email list into mobile databas
Sending Text Messages with a track-able links allows you to monitor the journey of the customer and see what actions they have taken. This insightful information can help you better understand what your traffic is more attracted to; which in return helps you make some changes to optimize future campaigns. Contact our sales team to learn more about this topic.