Your customer communication experience just got better with Go4Clients marketing automation software Free Starter Plan! You don't have to commit, no credit is required to register. Your first month with us will include free credits to try out on Email, SMS, Voice, and even Drips campaign!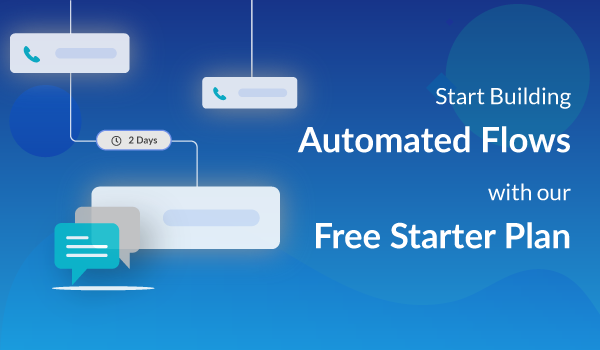 Still not sure? If you're having any doubts, our dedicated support team can give you a demo of the platform. We'll walk you through step-by-step processes of launching campaigns, viewing results, and strategizing. When registering with our Free Starter Plan, our Customer Success Team has worked with customers across different industries so we can give some insights and planning on your first campaign to ensure you're getting the results you want. 
The beauty of Drips is the automated marketing aspect of it. Marketers can schedule campaigns ahead of time with the channel they want. It gives companies ease of mind knowing that they're sending relevant marketing communications to their prospects. Free up your marketing teams' time from continuosly send campaigns on engagement, and schedule a months work of communication.  We've recently updated our Drips interface for a more simple and easy process.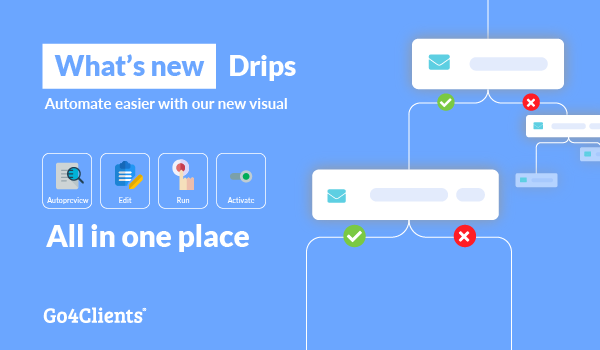 When creating a Drips, you can now view all the initial communication units being utilized on our main interface. Organized all your Drips campaigns by category so you can analyze performance separately. Categories can include newsletters, website forms, products.services and much more! Start using Go4Drips so you can spend less time pitching your product & services, and more time closing deals on interested leads.
Go4Clients Drips feature let's you automate the tedious aspects of marketing. It gives companies the option to automate the customer interaction and deliver relevant content to their prospects. Creating these Drips campaigns takes time, patience, testing, and research. Key resources that some businesses don't have. That's why, we'd like to introduce you to our pre-designed Drips templates. Spend less time brainstorming ideas on creating Drips that will benefit your organization. We've created templates for different marketing goals that organizations are striving to achieve depending on where your prospects are in the the customer journey.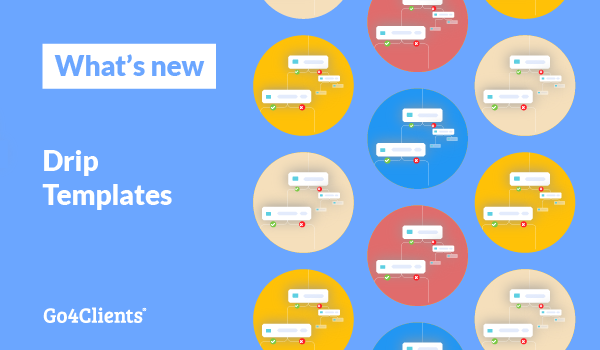 Lead Generation
Contact Forms Completion
Sign Up Forms
Newsletter
Product/Service Oriented Templates
On-boarding Templates
Use our powerful Drips to build a personalized customer experience to drive more revenue. Create campaigns based on data-driven decisions your customers have made in the past to receive greater conversions.
Go4Clients now offers the ability to send campaigns with attachments using URL or SFTP. Add an extra step of security to your campaigns to ensure all sensitive information is being delivered safely to your end-user. Using SFTP, just connect where the file are located and send the campaign. Go4Clients will ask for the credentials to access the desired file and you can add it into your marketing campaigns.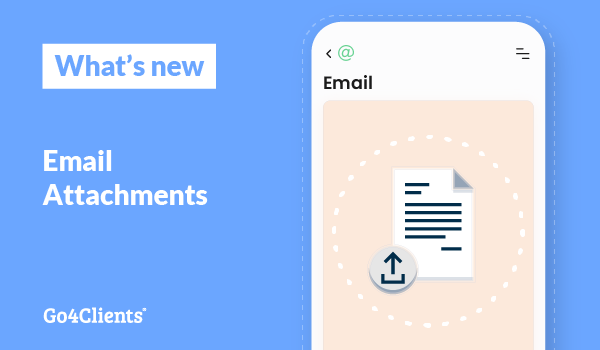 Go4Clients compatability includes:
PDF
Word
JPEG
PNG
Max file size 18 MB