After using Go4Clients, you understand the importance of having a simple method to interact with your customers throughout different mediums. And now, your customer communication experience just got better with Go4Clients marketing automation.  We focused on making your experience better, to drive perfection and ease in your SMS marketing efforts. Configure your campaign in 4 easy steps:
1. Configuration
2. Destination
3. Content
4. Overview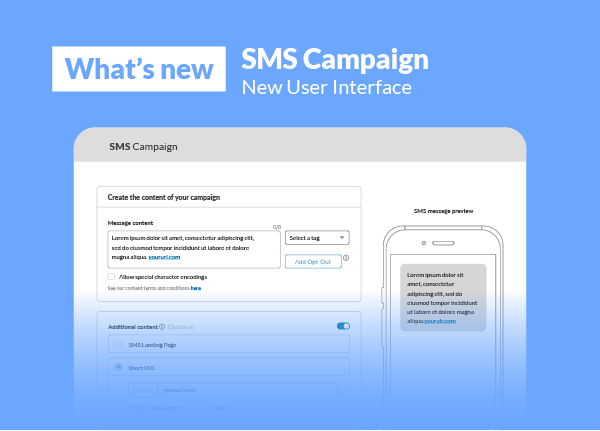 Send and receive massive and transactional SMS in a fast, secure and reliable way through our web interface or via API. If you have any questions regarding some of the transformations made on SMS Campaign creation, simply contact your account manager or fill out a contact form.

Check out our quick video below to view some of the changes we made on our SMS Campaign creation process.
SMS New Landing Page Builder
We'd like to introduce our new SMS Landing Page builder. We understand your time is valuable. Spend more time working on your incoming leads, and less time programing your Text Message marketing campaign. You can now create your SMS Landing Pages within the campaign creation interface.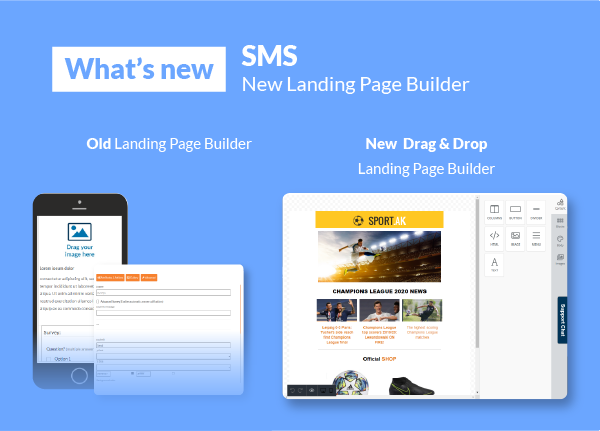 What's new with Go4Clients Landing Pages? Now you can build web and mobile landing pages. Some key changes include:
1. Web and mobile landing pages
2. Drag and drop landing page builder
3. Build beautiful forms that converts.
4. Integrate landing page forms and Drips with ease
5. Build landing pages from template without having to start from scratch
With the Go4Clients Landing page builder you can personalize the content of your campaigns by adding Images, Videos, your company's logo, colors and much more to help you be consistent with your company branding, products and services. Branding your landing pages will help increase customer engagement, brand recognition, and increase conversions. Our platform provides you with easy to set up pre-made templates that are ready to be used, and customized as needed.
Do you have your own Landing Page? Or want to personalize your URL? Reach out to your account manager or a technical support team member to learn more.
Try out Go4Clients updated voice broadcast feature. The perfect tool companies use to reach a huge audience in minutes. Voice Broadcasts are campaigns that trigger phone calls to users expressing promotional offers, reminders, information, or facilitates customer service for consumers. By sending voice campaigns you can increase conversion rates, revenues, and call center efficiency. Creating your voice campaign is just as simple as configuring an SMS campaign.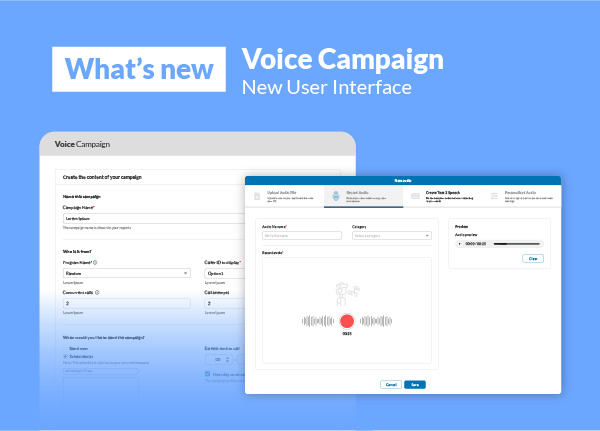 Key changes in Voice Campaign Creation:
– Functionality update on selecting between regular voice campaigns or voice campaigns with IVR functionality.
– Look and feel of the interface
– Organize your content by categorizing recordings Ex: Transactional recording, marketing recording, or promotional recording