Use Advanced Voice Features To Expand Your Capabilities
Use Advanced Voice Features To Expand Your Capabilities
Regardless of whether you are a Call Center, Contact Center, Collection Agency, Marketing Agency, Financial Entity, Software House, etc., you all have similar limitations:
You need to expand your current technology or infrastructure to grow or meet current needs, in an inexpensive and scalable way.
You have ideas that could be very profitable, but do not have the technology or infrastructure to implement them quickly.
You have short term opportunistic needs but your infrastructure is already completely utilized and you must pass on the opportunity.
You have limited capabilities with Text2Speech, and you need to send a large volume of calls.
You know how to handle API's fluently but you need a provider that dynamically handles IVR and Text2Speech that can support high volume.
You have international opportunities but need help with the termination.
If these issues sound familiar to you, check out the following information to understand why Go4clients is the platform that can help you generate income immediately.
Huge Capacity
With more than 10,000 concurrent calls ( depending on the country) + Text2speech, Go4Clients can deliver your personalized voice messages with high send rates.
API
Our feature rich API allows you to send all your voice campaigns directly from your CRM, including the IVR programming and Text2Speech to personalize each call. This is ideal for Banks sending Pin confirmation and Collection agencies personalizing the message with data directly from the CRM.
Personalization
Use Text2Speech to send a personalized voice message with unique user data from your CRM or upload an excel data file. For Instance: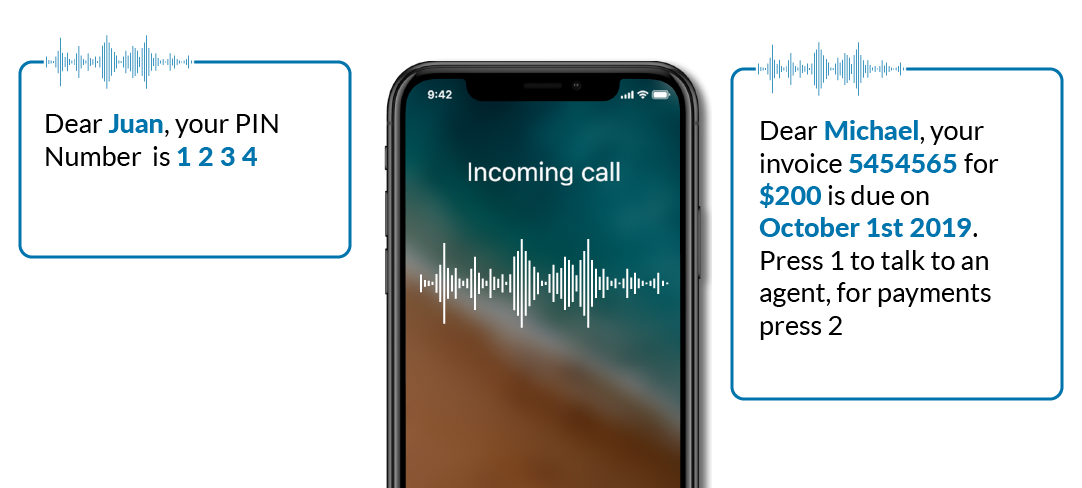 Text2Speech is available in English, Spanish and Portuguese, with several voices and accents and you can adjust the speed, tone, pitch and volume.
Personalization increases the user responsiveness improving your ROI.
Audio Recorder and Management
Go4Clients allows to record your own audio messages using the mic on your PC, Import audio files, or generate the audio messages using Text2speech. You can even combine pre-recorded audio files and Text2Speech together to generate a personalized audio messages like

Flexible concurrent calls
Set the maximum amount of concurrent calls, which are the amount of simultaneous calls you would like to send while the campaign is running. This is useful for small call centers with a limited number of agents to receive the calls.
Retargeting
Set retargeting campaign based on call status, network, country among other options. Retarget your clients just by clicking a button.
Answering Machine Detection (AMD)
Go4Clients includes Answering Machine Detection for many countries. This way, your audio message will be played after the Answering Machines answers the call so the message will be recorded completely.
Call Re-Dialer
Go4Clients allows you to set up multiple call retries for users who did not answer the call in the first attempt. Don't let your data go cold, make sure they convert and answer the calls.
Campaign start/stop setting
Useful start/stop scheduling to compliant with best practices or regulation. Just set the allowed hours of your campaign in order to avoid late calls to your clients.
Database Cleaner
With our Database cleaner you can scrub your file prior to send to ensure your campaign won't send to landlines, invalid mobile numbers, or consumers on the Do Not Call list (DNC).
Database Management
The Go4Clients database management allows you to import customer data directly to Go4Clients with any standard spreadsheet format. If you are also sending SMS with your Voice Campaigns, our system will identify dismissive keyword responses and remove users who do not want to receive SMS messages in the future by adding them to the black list in real-time.
• Text2Speech allows you to convert text to a dynamic voice message using CRM data to increase conversions and ROI.
• Call Tracker: Our call-tracking services allows you to assign a different phone number per campaign and compare results to see the effectiveness of each campaign.
• Inbound call redirect: set inbound calls to be redirected to another phone number or IVR
• Go4Clients call-tracking services allows you to assign a different phone number per campaign and compare the results to see the effectiveness of each campaign.
Go4Clients will pre-qualify your leads using SMS, Landing Pages, and IVR. If the lead is valid we could trigger a set of actions such as:
Send the information to your CRM via API

Trigger a call between the lead and your call center

Start a chat via WhatsApp or SMS campaign and compare results to see the effectiveness of each campaign
– Customized caller ID: set your own Direct Inward Dialing (DID) or Toll Free Number (TFN) as a source number of the campaign, so the customer can call you back on the phone number you want them to respond too.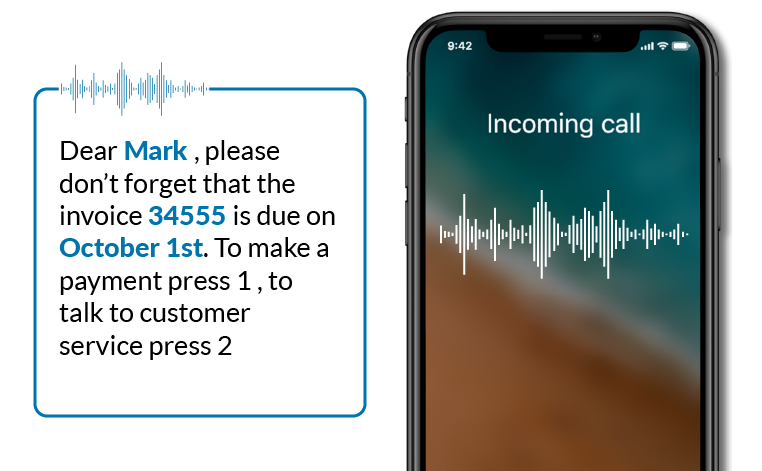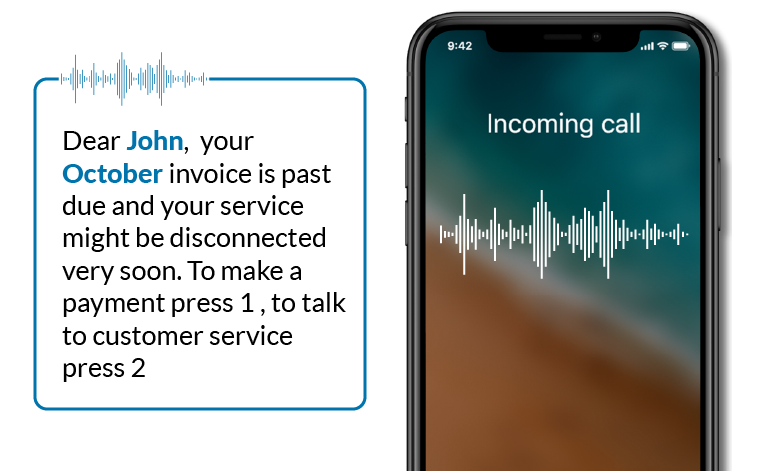 Bank sending PIN Notifications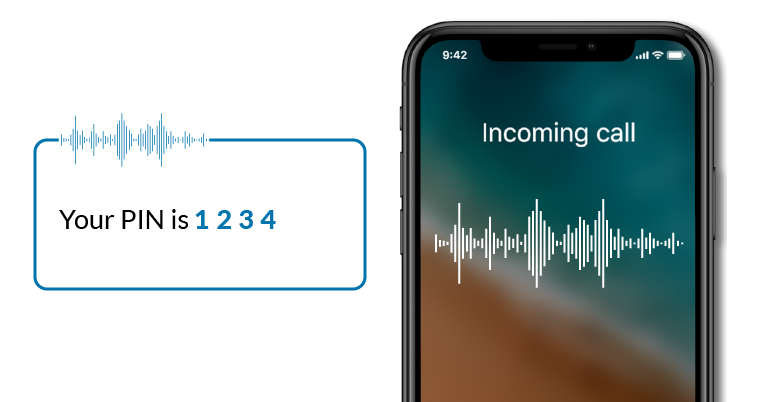 Government: Social Inclusion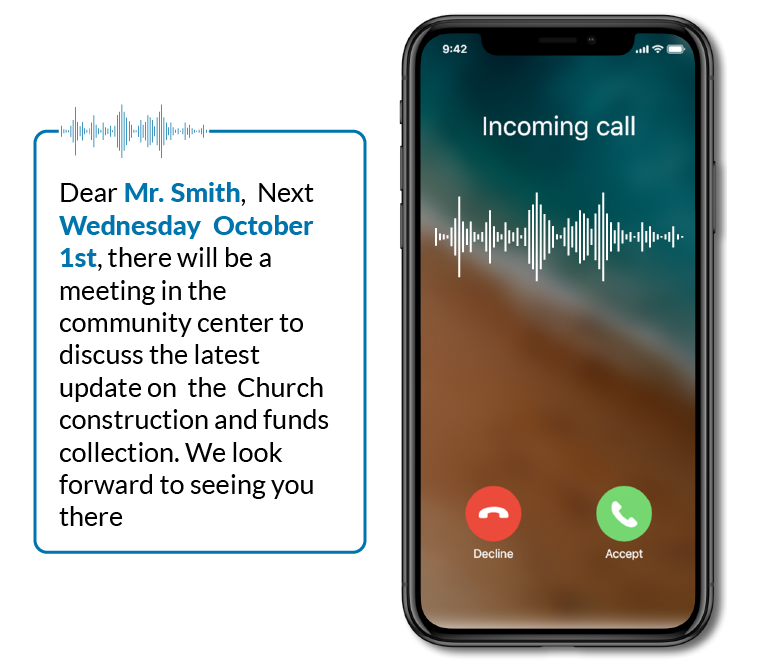 Health: Appointment confirmation