Automate Facebook Leads Notifications and Autoresponders in
3 steps

`
Forget manually downloading CSVs and increase your sales with Autoresponders and Notifications.
Autoresponder:
Engage leads immediately and respond automatically with onboarding details or product information. 80% of sales are made by serving leads immediately!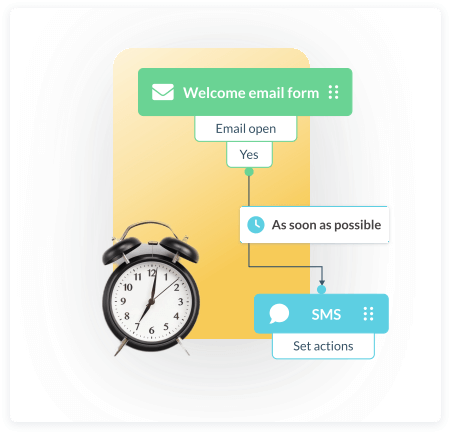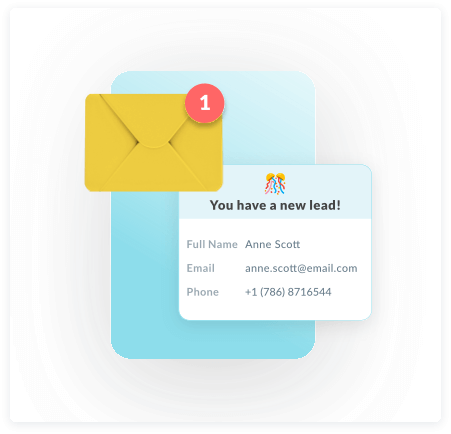 Notification:
Find out instantly when a new Facebook Lead arrives and receive a notification by e-mail, SMS, or call. Knowing the exact moment a lead arrives allows you to convert more leads and close sales faster!
You can build automatic flows as simple or complex as you like:
Selling has never been so SIMPLE by integrating with Go4Clients!
What our clients have achieved, and now you can achieve as well:

Save costs
Go4Clients not only compiles Automations, e-mails , SMS, and Calls in one tool, but it does it much cheaper than others on the market, with many more features and support to obtain better results.

Save time
Integrating Facebook with an Email is much faster and simpler than manually downloading leads daily.

Improve your sales
Contacting your leads immediately will improve your sales, and you can do so by integrating your Facebook Lead Ads with Go4Clients notifications and autoresponders.

Scale communication
Integrating, automating, and using your available channels (Email, SMS and Calls) will improve the communication with your customers. It's proven that constant engagement increases customer loyalty.

Beat the competition
Digital Marketing is evolving by leaps and bounds, and those who quickly incorporate these technologies will be the leaders of tomorrow.

Manage Human Resources better
Routine tasks can be automated and the results will be incredible if you place the right message at the right time.
What do they say about us?